Cartagena, Colombia | September 20-23, 2018
GET AN UNMATCHED LEARNING EXPERIENCE
Part origin trip, part lecture series, LTC will elevate your coffee knowledge
BUILD LASTING RELATIONSHIPS
Connect with the global supply chain at the industry's longest-running producer-focused conference
DISCOVER HUILA, LTC 2018′s FEATURED REGION
Learn about this rising specialty-coffee region and experience it firsthand
Let's Talk Coffee® Global heads to Colombia
For 15 years, Let's Talk Coffee® has been a premier gathering at origin for global stakeholders from throughout the entire coffee value chain. By gathering everyone from roasters, farmers and researchers to baristas, government leaders, and impact investors, the event has an inclusive nature that sparks ideas, initiatives, and sustainable business relationships. This year, Let's Talk Coffee® will be held September 20-23 in beautiful Cartagena, Colombia.
Join us at Let's Talk Coffee® 2018 as we:
Learn about industry trends, business strategies, innovations in production, and more from thought leaders
Meet producer partners one-on-one to forge new sourcing relationships and strengthen existing ones
Cup incredible Relationship Coffees from around the world
Calibrate as a supply chain
Create impact through supply chain partnerships
Discover the coffees and leading producers of Huila, Let's Talk Coffee® 2018′s featured region
Explore farms in the Huila and Santa Marta regions during Let's Talk Coffee® field trips
Learn from thought leaders
Let's Talk Coffee® 2018 attendees will have direct access to experts who will give highly engaging talks and lead action-oriented discussions about some of the most pressing issues in the industry. Let's Talk Coffee® speakers take a TED Talk-style approach to presentation design, unpacking complex topics with a storytelling approach that leaves attendees with clear takeaways and actionable next steps. Program topics at Let's Talk Coffee® will focus on supply chain innovation, sustainability, market trends and business strategies, risk management, and more.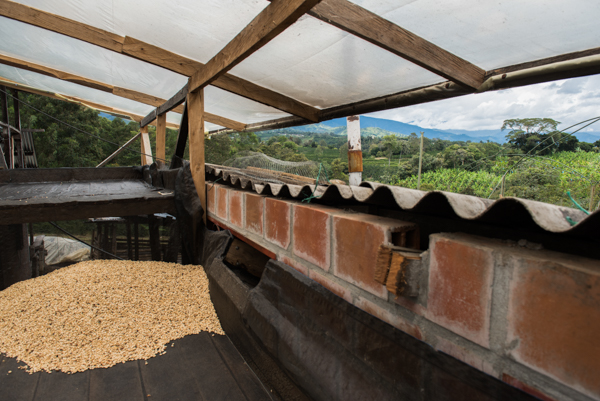 Explore Huila's flourishing specialty-coffee production
A short flight from Cartagena lies Huila, one of the most exciting coffee regions in the world with rapidly growing opportunities for specialty-coffee sourcing. Huila's production currently accounts for a substantial 16 percent of Colombia's total coffee production, yet has been largely unexplored by coffee professionals, even those who have previously traveled to Colombia on origin trips.
Let's Talk Coffee® is proud to feature this region by offering attendees the opportunity to meet with Huila coffee leaders, taste exquisite Huila coffees during cupping sessions, and attend the Let's Talk Coffee® Huila field trip to see its production firsthand.
Build an extraordinary supply chain
Let's Talk Coffee® gathers leading producers, roasters, and other supply chain stakeholders in an intimate setting where roasters and growers can meet one-on-one to do business, attendees can take advantage of social events and coffee breaks to connect with their next business or impact partner, and a full supply chain of like-minded individuals can take collective action to overcome our industry's most pressing challenges. Daily cuppings, often with the producers behind the coffees in the room, also offer attendees the opportunity to discover delicious Relationship Coffees from around the globe and calibrate as supply chain.
Explore recent Let's Talk Coffee® Events
Since 2003, Let's Talk Coffee® has gathered coffee professionals from around the world in exciting coffee origins. For a deeper look at the experience, check out our recaps of past events.
Stay up to date with Let's Talk Coffee® Colombia news!
Sign up and be the first to hear about registration, the program, field trips, and more:

Sustainable Harvest® is proud to host the Let's Talk Coffee® platform and bring together the Relationship Coffee community around the globe.