Huila, Colombia | September 20-24, 2018
GET AN UNMATCHED LEARNING EXPERIENCE
Part origin trip, part lecture series, LTC will elevate your coffee knowledge
DISCOVER THE EXCITING HUILA REGION
Take in Huila's flourishing specialty-coffee production firsthand
BUILD LASTING RELATIONSHIPS
Connect with the global supply chain at the industry's longest-running producer-focused conference
Let's Talk Coffee® Global heads to Colombia
For 15 years, Let's Talk Coffee® has been a premier gathering at origin for global stakeholders from throughout the entire coffee value chain—from roasters, farmers and researchers to baristas, government leaders, and impact investors. This year, Let's Talk Coffee® will be held September 20-24 in majestic Huila, Colombia.
Let's Talk Coffee® 2018 attendees will have direct access to experts who will give highly engaging talks and lead action-oriented discussions about some of the most pressing issues in the industry. Topics will include:
Communicating Impact to Customers & Consumers
Predicting the Future: Key Market Trends and the State of the Industry
Climate Smart Agriculture: How World Coffee Research Is Using Science to Increase Quality
Cutting-Edge Technology: The Role of Blockchain, Machine Learning, and AI in Coffee
Measuring What Matters: Eliminating Brand Risk in Your Supply Chain
Collaborating for Impact: High-Performance Projects & Public-Private Partnerships
Innovations in Processing: On-Site Demos and an Introduction to the New Coffee Quality Institute Processing Certification
Explore Huila's coffee production
While many coffee professionals have traveled to Colombia, far fewer have explored Huila, an emerging leader in both quality and volume—Huila's production currently accounts for 16 percent of Colombia's total coffee production. Let's Talk Coffee® attendees will be able discover this growing region, learn about the opportunities it represents, and meet coffee leaders in the region who are excited to share their hard work with the specialty-coffee world. As part of the event, attendees will be treated to cuppings of exquisite Colombian specialty coffees from Huila and other regions, in addition to tastings of top Relationship Coffees from around the globe.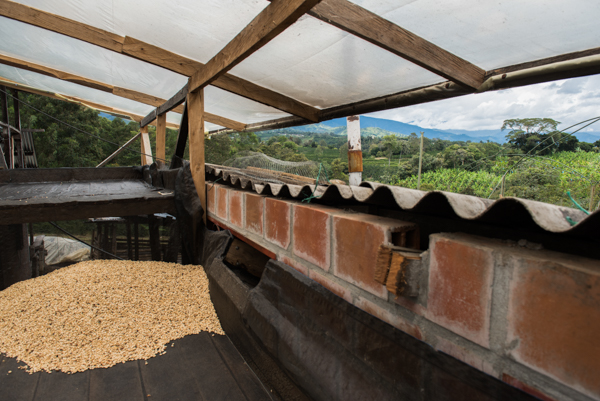 Visit Huila's coffee farms and stunning attractions
Let's Talk Coffee® 2018 is made possible thanks to generous support from the Government of Huila and strategic collaboration from Sustainable Harvest® supply partner Coocentral, one of the most important cooperatives in Colombia with over 4,000 members. Through these partnerships, attendees will be able to take field trips to some of Huila's leading family farms and see beautiful attractions, such as the vast Tatacoa Desert and San Agustín Archaeological Park, home to hundreds of rare pre-Columbian monuments and sculptures.
A map of Huila highlighting the event venue in Neiva and the headquarters of Coocentral in Garzón
The Tatacoa Desert
Explore recent Let's Talk Coffee® Events
Since 2003, Let's Talk Coffee® has gathered coffee professionals from around the globe in exciting coffee origins. For a deeper look at the experience, check out our recaps of past events.
Stay up to date with Let's Talk Coffee® Colombia news!
Sign up and be the first to hear about registration, the program, field trips, and more:

Sustainable Harvest® is proud to host the Let's Talk Coffee® platform and bring together the Relationship Coffee community around the globe.