Let's Talk Coffee® Social Events

Among the signature events of Let's Talk Coffee® are the social outings, which include:
Let's Talk Coffee® COCKTAIL PARTY
The Let's Talk Coffee® Cocktail Party will take place the first evening of the event following the first day of the program. It's a great place to meet fellow attendees, discuss the day's program topics with speakers, and embrace the spirit a united supply chain in a relaxed setting.
SEVAN'S GRILL
Attendees will come together for a long-standing Let's Talk Coffee® tradition, Sevan's Grill, in which coffee roasters serve dinner to coffee producers. The dinner celebrates the spirit of Relationship Coffee and the power of roaster-producer relationships in a festive setting conducive to conversation.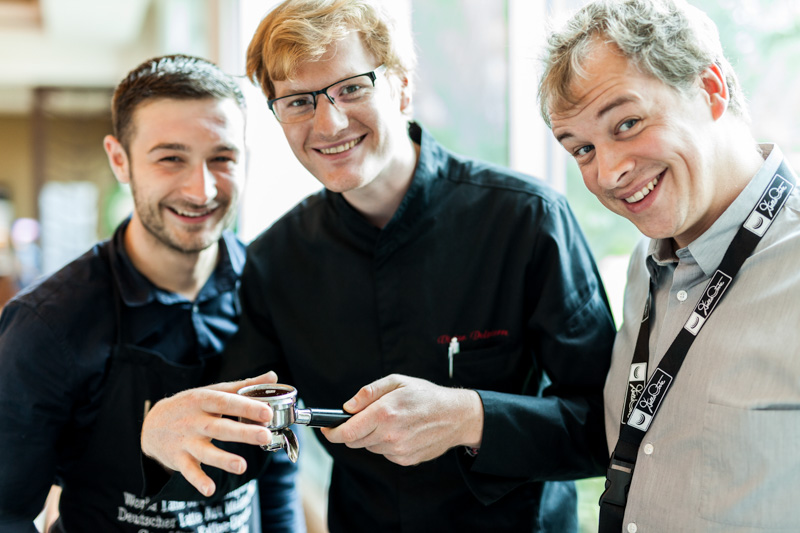 Coffee breaks
Coffee breaks between Let's Talk Coffee® sessions offer participants a chance to connect with speakers fresh off the stage and meet fellow attendees as you enjoy stellar Relationship Coffees crafted by top baristas.
HARVEE AWARDS
On the final day of the event we will hold our signature awards ceremony, the HarVees. Now in their fourth year, these awards honor coffee-producing groups for their coffee-growing excellence. The awards are complete with mood lighting, red carpet photo shoots, suspenseful envelope opening (a la the Oscars), and a bumping soundtrack.