Let's Talk Coffee® Rwanda 2017 Speakers
DEBRA KNIGHT
Knight Mattingly Coffee Roasters
Debra Knight is the founder of Knight Mattingly Coffee Roasters in Melbourne, Australia. Debra worked on the Crivelli Coffee brand for more than eight years, harnessing the heritage and knowledge the brand had to offer. Over time and together with a tight-knit team, she has carefully overhauled processes and operations to create the Knight Mattingly Coffee Roasters business. A keen industry participant, Debra works in a range of not-for-profit organizations, with a particular focus on education and the achievements of women.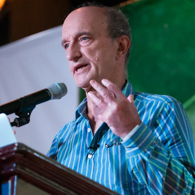 PETER BAKER
Climate Edge Ltd.
Peter Baker has over 35 years experience in research, training and consultancy in the broad area of science for development with particular experience in coffee, including sustainable coffee production, farmer participatory approaches, biodiversity, coffee quality, climate change, and smallholder farmer issues. In recent years he has worked with the Coffee & Climate Initiative to develop a toolkit of adaptation methods that together form a comprehensive, systematic, scientific and practical approach to the climate change threat. Most recently he has been working with Climate Edge Ltd. with a special interest to develop low cost monitoring of crop microclimate conditions to guide appropriate adaptation measures.
DAN CLAY
Michigan State University, College of Agriculture & Natural Resources
Dan Clay is a professor of international development whose work focuses on issues of sustainable food and agricultural value chain development (coffee and other high value exports), food security, food aid impacts, household livelihood strategies, conservation investments, sustainable agricultural intensification, and survey research methodologies. Dan regularly serves as an advisor to the World Bank, European Union, World Trade Organization and other international organizations and agencies as an expert in food security, export market development, science and technology, and agricultural policy.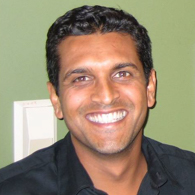 SAURIN NANAVATI
Consultant
Saurin has spent the past 12 years formulating systems for farmers to access information, capital and markets. He specializes in designing and implementing sustainability programs for coffee companies (retailers, roasters, importers, exporters and cooperatives). Prior to COSA, Saurin worked with Root Capital (across Latin America and Africa), Grameen Foundation (in Uganda), and managed a cotton cooperative (in India).
CHELSEA THOUMSIN
Counter Culture Coffee
Chelsea Thoumsin is a Quality Specialist at Counter Culture Coffee in Durham, N.C. She has been in the specialty coffee industry for over five years and has a background of account management and customer support for Counter Culture's wholesale program. In her current role, she evaluates samples of green coffee on a physical and sensory basis and also works on sustainability projects with purchasing partners.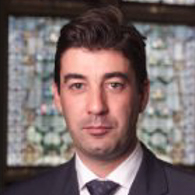 PAUL WATKISS
Paul Watkiss Associates
Paul Watkiss is a leading international expert with 25 years of experience in climate change adaptation. He is director of a small independent research consultancy and also a senior visiting research associate at the University of Oxford. Paul has been working on climate change in Rwanda since 2008 and led the design of the current FONERWA coffee and tea coffee climate mainstreaming project.
TOMMY THWAITES
Coda Coffee
Tommy Thwaites is the co-founder of Coda Coffee a wholesale coffee roaster in Denver. He has been working in specialty coffee since 1994. Within Coda Coffee, Tommy helps manage its ever-expanding components, ranging from operating multiple roasteries in two states, starting and building a service company, developing brick-and-mortar retail locations, and sourcing exceptional, sustainably sourced coffee around the world. When not working Tommy can usually be found trail running in the mountains of Colorado, burning off the caffeine from the day.
PHIL GOODLAXSON
Corvus Coffee
Phil Goodlaxson and his wife, Autumn, started Corvus Coffee Roasters in Denver in 2010. Phil attended business school at Northern Illinois University, where he began home roasting coffee and became passionate about the stories of people in coffee and the impact this craft makes around the world. Shortly thereafter, he entered the coffee industry and managed espresso bars for Starbucks before purchasing a small coffee roaster and beginning to sell coffee at farmers markets in Denver. Corvus Coffee now has two retail locations, wholesale business throughout the United States, and a growing online coffee subscription business.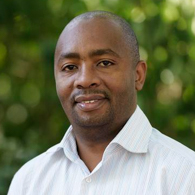 AMOS THIONGO
Conservation International
Amos Thiongo works with Conservation International, where he oversees the implementation of incentive-based conservation agreements with communities across Africa. Most of this work involves supporting farming communities to adopt ecologically friendly and climate-resilient practices. Amos has extensive experience working in agricultural commodity value chains in Eastern Africa, with specific interest in export crops. He has supported numerous producer organizations to attain the triple bottom line of people, profits, and planet.