Let's Talk Relationship Coffee Speakers
Let's Talk Relationship Coffee features an extraordinarily diverse roster of speakers, including roasters and coffee growers from around the world.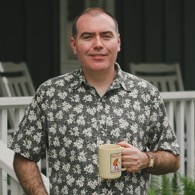 ANDREW HETZEL
Organization: CafeMakers
Location: Kamuela, Hawaii
Andrew Hetzel is a coffee quality specialist and trade adviser who guides coffee producers and buyers on strategic business matters, trade marketing, and quality assurance. As both a Q Arabica and Q Robusta instructor, he leads training courses for the Coffee Quality Institute (CQI) and private businesses worldwide.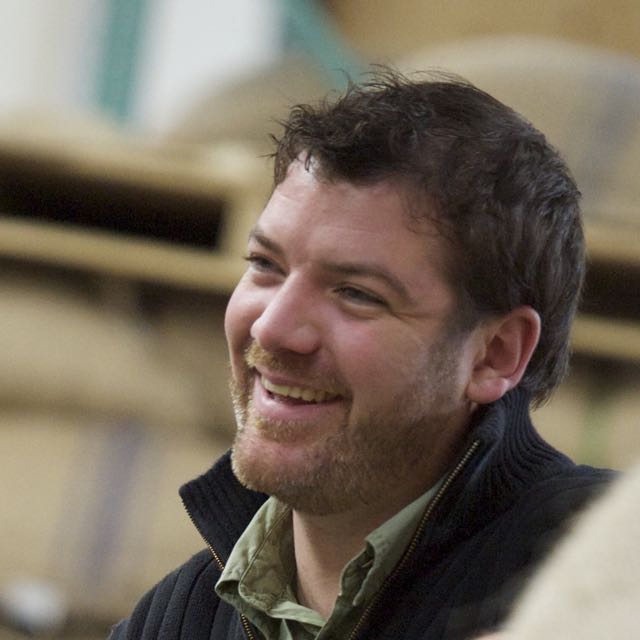 PHIL BEATTIE
Organization: Dillanos Coffee Roasters
Location: Sumner, Wash., USA
Phil Beattie has spent 15 years as a coffee professional and enthusiast. As a roaster, he revolutionized Dillanos' approach to roasting, leading to the company's recognition as Roast Magazine's Roaster of the Year. In his role as green coffee buyer, he developed the One Harvest relationship coffee model focused on long-term-relationship-based buying practices.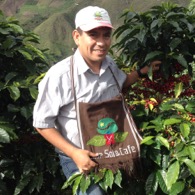 JAVIER DOMINGUEZ
Organization: Sol & Cafe
Location: Cajamarca, Peru
Javier Dominguez is general manager of Sol & Cafe (Sun and Coffee), a democratic organization of smallholder producers organized into 27 base associations. The cooperative is dedicated to protecting the environment and improving the quality of life for families in the region.
SARAH BAKER
Organization: Prime Creative Media
Location: Melbourne, Australia
Sarah Baker is Editor of BeanScene Magazine. She is responsible for helping develop Australasia's leading coffee magazine, coordinating and writing interviews with the industry's leading personalities. Sarah is proud to be engaged with one of the country's most progressive and exciting industries.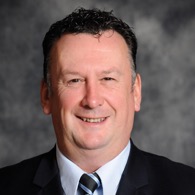 BILL SLATER
Organization: Sungold
Location: Melbourne, Australia
Bill Slater is the General Manager of Retail Dairy, where he's responsible for management of sales, marketing, and distribution of the company's retail dairy products in the Australian domestic market and packaged consumer products internationally. He Joined WCB in 2002 having gained 30 years' experience in both domestic and international retail management.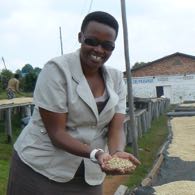 ANGELIQUE KAREKEZI
Organization: Rwashoscco
Location: Kigali, Rwanda
Angelique Karekezi is the managing director of Rwashoscco, a farmer-owned marketing, exporting, and roasting company. Rwashoscco seeks to produce some of the finest coffees in Africa and return the quality premiums paid for the coffee to the smallholder farmers who depend on coffee for their livelihood.
KATTIA BARRANTES
Organization: Kaba Cafe
Location: San Jose, Costa Rica
Kattia Barrantes grew up in a family of farmers who have been growing coffee for three generations. She is the founder of specialty coffee trading company Kaba Cafe, and also owns a coffee farm in the highlands of Costa Rica's West Valley, where she grows over 145 acres of high-quality coffee.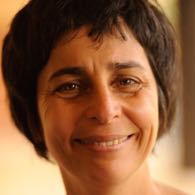 MIRIAM MONTEIRO DE AGUIAR
Organization: Fazenda Cachoeira
Location: Sul de Minas, Brazil
Miriam Monteiro de Aguiar is the owner of Fazenda Cachoeira, a Brazilian estate founded by her family in 1830. Located in the south of Minas Gerais state at an altitude of between 3,200 and 4,000 feet, Fazenda Cachoeira is devoted to the principles of organic and biodynamic agriculture.
RACHEL PETERSON
Organization: Hacienda La Esmeralda
Location: Boquete, Panama
Rachel Peterson is the director of marketing and sales at Hacienda La Esmeralda, a family-owned farm on the slopes of Panama's Mount Baru. The farm produces one of the most highly renowned coffees in the world, the Esmeralda Especial, which received a historic value of $350.25 during the 2013 Best of Panama auction.
LUIZ RODRIGUES SALDANHA
Organization: Fazenda California
Location: Norte Pioneiro do Parana, Brazil
Luiz Rodrigues is an agronomist who in 2004 inherited the Brazilian coffee farm Fazenda Califórnia in Parana, an unusual region for coffee production because it's located outside the tropical belt. Luiz set upon developing new managing and production systems to achieve a future of sustainability in the specialty and certified coffee value chain. He is a Certified Q Grader and an international judge of the Brazilian Cup of Excellence program.
AURORA MARIA IZQUIERDO
Organization: Asoanei
Location: Valledupar, Cesar, Colombia
Aurora Maria Izquierdo is the director of Asoanei, an organization that represents 400 coffee producers in the Sierra Nevada de Santa Marta and Serranía del Perijá mountain ranges of northern Colombia. She is a strong female role model who is also a leader in the indigenous Arhuaco community of the Sierra Nevada de Santa Marta.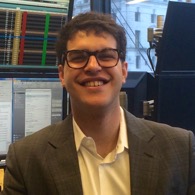 PATRICK GRIFFIN
Organization: INTL FCStone
Location: London, England
Patrick Griffin is a Risk Management Associate for INTL FCStone's Global Coffee division focusing on the European, African and Asian markets. He is originally from Brazil where he was introduced early on to physical coffee trading through his family business. Combining his knowledge of both the London and New York Coffee markets from both the roaster and producer perspective has given Patrick a unique outlook on navigating price volatility.
DEBRA KNIGHT
Organization: Knight Mattingly Coffee Roasters
Location: Melbourne, Australia
After acquiring Crivelli Fine Coffee in January 2008, Debra drew on her corporate finance background to transform every aspect of the business—except for the coffee. A keen industry participant, Debra works in a range of not-for-profit organizations, with a particular focus on education and the achievements of women.
CRAIG DICKSON
Organization: Veneziano Coffee Roasters
Location: Melbourne, Australia
Craig Dickson is the founder and managing director of Veneziano Coffee Roasters, one of Australia's most successful specialty roasteries since 2002. Craig is an experienced coffee judge accredited for the World Barista, World Brewers Cup and World Latte Art championships. He staunchly supports direct trade and is one of specialty robusta's early adopters.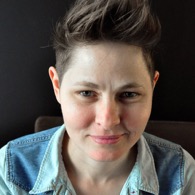 LUCY WARD
Organization: Sensory Lab
Location: Melbourne, Australia
Lucy Ward has been working as a professional in speciality coffee for over seven years. Her current position as Procurement Strategist with Sensory Lab sees her bringing into Australia some of the finest coffee available. She is a Q grader and COE judge with a passion is to make sustainable and impactful changes to producing communities through her work.
BRAD BUCHANAN
Organization: Prime Creative Media
Location: Melbourne, Australia
Brad Buchanan is General Manager of Coffee Media and Events for Prime Creative Media. He is responsible for the strategic direction of BeanScene magazine and Global Coffee Report, and is also responsible for overseeing the Melbourne International Coffee Expo and The Coffee Experience. He works as a regular consultant to the Australian coffee industry.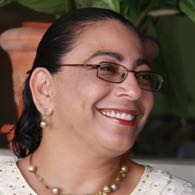 FATIMA ISMAEL
Organization: Soppexcca
Location: Jinotega, Nicaragua
Fatima Ismael is a former agronomist who assumed leadership of Soppexcca in the early 2000s and quickly became a trusted leader of the farmers. Fatima brought an impressive vision for Soppexcca, including solid business practices, extremely transparent operations, and progressive initiatives to improve gender equality within the co-op.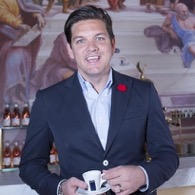 TRENT KNOX
Organization: Lavazza
Location: Melbourne, Australia
Trent Knox lives and breathes Lavazza coffee. For the past ten years he has nurtured the brand's position in the Australian market, reinvigorating its standing in the hearts and minds of consumers and trade alike and overseeing the arrival of momentous technical innovations.
CHRIS REICHART
Organization: Chief Business Officer
Location: Zerion Software Inc.
Chris Reichart is the Chief Business Officer of Zerion Software Inc. and co-creator of the award-winning iFormBuilder mobile platform. Chris has over 13 years experience in the mobile technology industry and has helped iFormBuilder become the mobile data collection platform of choice for the "Smart Enterprise," expanding its user community to over 60,000 users in 125 countries.
MEREDITH YOUNG
Organization: Toby's Estate
Location: Australia
As the Communications Manager for Toby's Estate Coffee Roasters, Meredith Young is in charge of all things digital, social, and traditional media. Since starting with Toby's Estate in June 2014, Meredith has facilitated the growth of the specialty coffee brand's its social media channels in particular Facebook, Instagram and YouTube.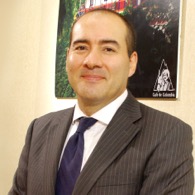 SANTIAGO PARDO
Organization: Colombian Coffee Growers Federation
Location: Tokyo, Japan
Santiago Pardo is the Director for Asia of the Colombian Coffee Growers Federation, based in Tokyo. The Federation´s mission is supporting the well being of Colombian coffee growers through an effective, democratic, and representative organization. From his position Santiago has advanced the Colombian coffee value-added strategy in Asia.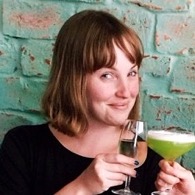 EILEEN P. KENNY
Organization: Sprudge
Location: Adelaide, Australia
Eileen P. Kenny is a Sprudge.com staff writer based in Melbourne, and the publisher of Birds of Unusual Vitality, the coffee interview magazine. Her photography and writing work sets out to tell stories from the specialty coffee industry, aiming to communicate the overwhelming amount of care and passion that goes into every step of the coffee chain.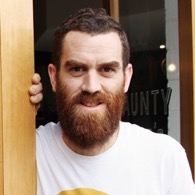 NOLAN HIRTE
Organization: Proud Mary Coffee Roasters
Location: Melbourne, Australia
Nolan Hirte is the founder of Proud Mary Coffee Roasters, one of Melbourne's leading roasting companies. Proud Mary recently opened Aunty Peg's, a cafe that concentrates on filtered coffees and has no milk-based drinks on its menu.
DANIEL PIAZINNI
Organization: Coopeavi
Location: Espírito Santo, Brazil
Daniel Piazzini represents Coopeavi, a large multi-sector cooperative whose main product is eggs but started working with coffee about 10 years ago and has seen enormous growth in the category. Coopeavi produces both Arabica and Robusta/Conilon coffee, though the latter category is expanding rapidly.
MAURICIO RIVERA
Organization: Coocentral
Location: Garzón, Huila, Colombia
Coocentral is a large, well-organized cooperative that buys more than 10.2 million kilograms of parchment coffee from 16,625 members throughout the department of Huila, Colombia. The high altitudes and temperate climates of Huila influence the consistent high quality of Coocentral's coffee, which sings of citrus, caramel, and honey. Mauricio Rivera is Coocentral's general manager.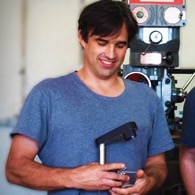 ROSS NICHOLLS
Organization: Six Simple Machines
Location: Sydney, Australia
Ross Nicholls is a founder of Six Simple Machines, a small company based in Sydney, Australia, that designed and built the Juggler cafe milk tap system. The company has been producing the Juggler since mid-2012 and has installed the machine all over Australia and in some parts of New Zealand.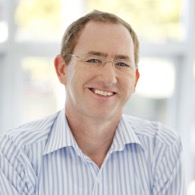 WAYNE FOWLER
Organization: Gilkatho Coffee
Location: Milton, Australia
Wayne Fowler is an entrepreneur with a background in IT and technology. He is the Managing Director of Gilkatho Coffee, which he launched in 2000. Wayne regularly compiles the Gilkatho Cappuccino Price Index as a barometer of consumer purchasing power in the coffee market.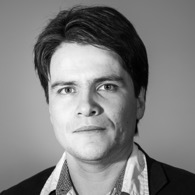 JUAN DAVID RENDON
Organization: Cooperativa de Andes
Location: Antioquia, Colombia
Juan David Rendon is the general manager of Cooperativa de Andes, a Colombian cooperative that works in five communities: Andes, Betania, Jardín, Cuidad Bolivar, Hispania, and El Carmen de Atrato. The co-op collects coffee from more than 11,000 smallholders throughout the southwestern part of the state of Antioquia.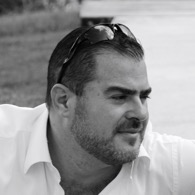 MARIO ARROYO
Organization: ICAFE
Location: San Jose, Costa Rica
Mario Arroyo is the Promotion Director of the Costa Rican Coffee Institute (ICAFE), where oversees programs for national coffee consumption and international promotion of the Geographical Indication Café de Costa Rica® and, in the near future, the eight Origin Denominations of the producing zones.