Join us for Let's Talk Coffee® Rwanda
June 7-10, 2017 | Kigali
Let's Talk Coffee® Rwanda is a one-of-a-kind event bringing the Relationship Coffee Model of inclusivity, collaboration, and transparent business to life. The first two Let's Talk Coffee® Rwanda events—in Kayonza in 2014 and Kigali in 2015—united over 200 Rwandan smallholder women farmers with government officials, coffee buyers, and baristas from around the world.
The 2017 Let's Talk Coffee® Rwanda event will build on this momentum to convene coffee supply chain partners to discuss pressing issues in the coffee industry, strengthen business relationships, and participate in training workshops and cuppings. The event will gather a wide range of stakeholders to:
Forge new business partnerships
Recognize producer excellence
Showcase Rwanda's emerging specialty coffee culture
Implement key trainings for producer attendees
Cup exquisite coffees
Hear from industry thought leaders
Interested in attending Let's Talk Coffee® Rwanda? Sign up here to receive the latest updates!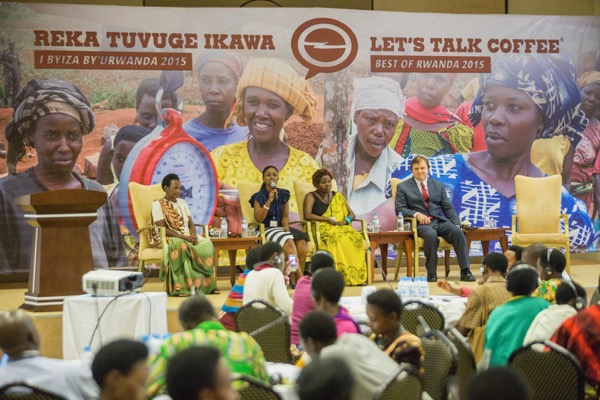 Missed the Let's Talk Coffee® Mexico Recap Video?
Watch it here.